5 types of real estate investments in Mallorca
Mallorca Investment Real Estate
Do you want to leave your money in the bank where it only loses value? Looking for a lucrative investment? Have you ever thought about investing in real estate? Now you are in the right place!
Lucas Froese Real Estate  specialises in investment properties in Mallorca (together with the luxury real estate sector in Mallorca South East). Our work consists of finding them a top investment property with a good return and low risk. We will be at your side in the preparation of your investment plan, the entire purchase process, the subsequent renovation, rental management, etc. But enough talk about our real estate agency
Real Estate Investments in Mallorca
Mallorca is a solid option when it comes to real estate investments, whether in the standard or luxury real estate sector. Some regions still offer particularly high yield options, through lower square meter prices, which have shown a rising trend over the last few years. A currently very interesting zone is the southeast of Mallorca (towns like Portocolom, Felanitx, Cala Murada, Portocristo, Cala d'Or. . ). There are more than half of the most beautiful natural beaches of Mallorca, it is a quiet zone despite a great infrastructure (shops, supermarkets, hospital, sports fields, doctor's house, restaurants. . . ) and soon an (almost) direct way by highway to the airport and to Palma (estimated 20 to 30 min. ).
Which real estate investments are there at all?
There are different types of real estate investments, but in the end it is always the total return on investment that matters (although for some the cash flow may also be the deciding factor). Most real estate investments can be reduced in returns focused on rental income or sales profit (either the profit is expected to come from rental income or from the higher sales price when resold). Of course there are also combinations of these two investments, but these are rarely found.
Real Estate Investment Types:
1) Fix & Flip
2) Buy – Rent – Sell
3) Buy Commercial Business – Change License/Conversion – Sell
4) Buy – ETV License – Rent*
5) Buy Land – Build – Sell
These are some interesting options in Mallorca, of course there are other investment opportunities, but we do not find them as interesting or with too high a risk. There are also combinations of these different investment types, but we will explain each investment individually.
1) Fix & Flip
This type of real estate investment is based on a short period of time between buy-sell. Usually these deals are closed/sold again within 6-12 months to collect the profit.
It consists of the purchase of a property in need of renovation, a complete renovation and the resale of this property. The most important points in this business are the speed to achieve a good purchase price and the high value increase through renovation for resale.
In general, this investment is considered to have a slightly higher risk, but in return you can achieve a very high return in a very short time (we can help you to reduce the risk to a minimum with several tips).
2) Buy – Rent – Sell
One of the simplest and yet best investments, if you do it right! One looks for a property with a good rental yield and an interesting increase in value over the next few years. It is best to finance a portion of the purchase price to increase the total return on our investment (some of our investments can achieve up to 15-20% annual return).
One should achieve a good purchase price here (since the increase in value yield depends on it). You can also check if some Renovation is necessary, as this can often be worthwhile with a higher increase in value for resale.
Then it is very important to know the rental market of the zone in order to set a correct rental price and you should know how to differentiate potential tenants and choose the correct one (to set the risk of vacancy practically to zero).
We recommend, that for this type of investment in Mallorca, you should choose a partner (real estate agency, tax consultant, etc. ) who will take care of the rental for you (costs around 50€/month on average, but you can lean back, see how your investment is self-financing, and just enjoy your cash flow.
3) Buy Commercial Business – Change license/conversion – Sell
The concept is based on the more favourable purchase prices of locales compared to residential units. You have to calculate the return on investment so that after purchase, conversion, license modification and resale, a good profit is made! Also with this investment there are some tips & tricks to minimize the risk and always have a plan B in your hand.
4) Buy – ETV License – Rent* (holiday rental)
Who doesn't know it? Rent a beautiful finca with swimming pool or an apartment with sea view for several days or weeks in the summer in Mallorca, at a correct price compared to the hotel prices! Due to the higher rental prices of holiday rental compared to normal rental (and still fair for the tenant compared to hotel room prices), this could also be an interesting investment for you.
Of course, this investment option is more work than a traditional rental, but there are several options for someone else to take care of it (for a commission, of course, only when you rent your property, so always consider beforehand whether you want to take care of it yourself or not).
The investment, itself is very simple; finding a property that can be interesting for tourists, either with an ETV license or where it is possible to apply for an ETV license and ultimately rent
5) Buy land – build – sell
Mallorca still offers very good investments for investors who want to build. Fincas with one plot of land (preferably over 14,000 m2) are particularly sought after. When buying a plot of land, you should always pay close attention to the location and whether you are allowed to build what you want on it, according to the guidelines of the town hall of the village
Weitere Tipps zu ihrem Immobilien Investment auf Mallorca
No matter which of these options you choose to invest in the real estate market in Mallorca, you should always pay attention to a few points;
• Negotiate a good purchase price of the property
• Trying to use the economic and real estate market cycles
• Investing with finance (low interest rates, higher return)
• Always take a close look at the zone/region
• Have prepared a plan B (if not sell, rent – if not rent, sell)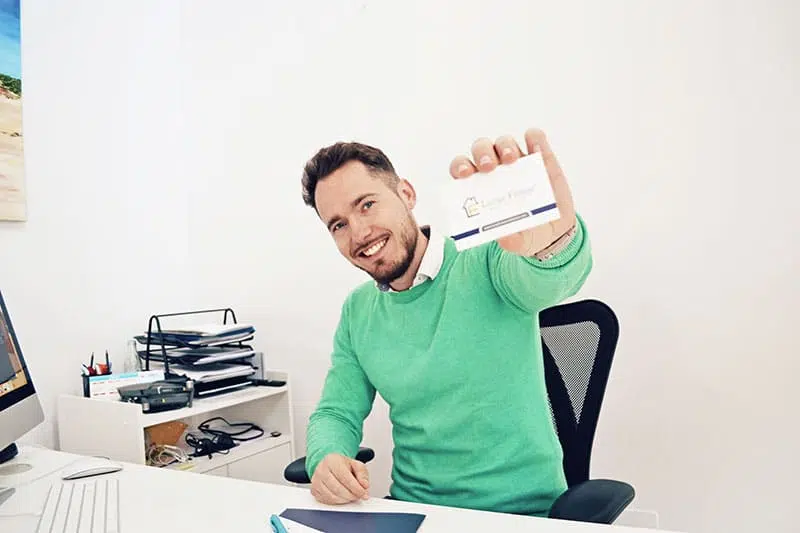 If you have any further questions, please do not hesitate to contact us here!