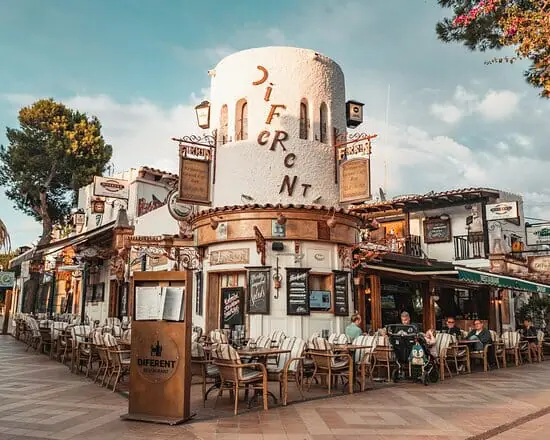 Top restaurants in Felanitx and the surrounding area, our tips!
The top 5 restaurants in Felanitx and the surrounding area
Culinary excursion to the southeast of Mallorca
Is your holiday in Mallorca coming up and you want to get to know one of the most authentic sides of the island? Then we recommend the southeast of Mallorca. Santanyi, Cala d'Or, Portocolom, Felanitx, Cala Murada, Portocristo… Since a long day of excursions makes you hungry, we give you 5 tips on where you can eat really tasty food. Whether Mallorcan, Mediterranean or fusion, there is something for everyone here!
Restaurant El Cruce in Felanitx-Vilafranca
Our first recommendation clearly goes to the most authentic restaurant in Mallorca; "El Cruce". This traditional restaurant is located on a rotonda/crossroads between Felanitx and
Vilafranca (on the Palma-Manacor highway). Watch out! Don't expect a quiet ambiance here, with detailed decoration on the plate. Here you will find much more of a cheerful ambience, reminiscent of a family celebration, and the food is kept simple.
So what makes this restaurant so special? Firstly, the top quality of the food and ingredients as they are supplied directly from local farmers (as is the wine). Second the food. The meat is constantly grilled on a huge grill, the recipes come straight from the owner's mother/grandmother, and the food is always freshly prepared thanks to the constant outbound orders.
2. Restaurant Sa Llotja in Portocolom
Our second recommendation falls on "Sa Llotja" in Portocolom! Something completely different than the "El Cruce" for example. Here you can eat top fusion cuisine, whether "pulpo a la gallega" with potato puree instead of the typical boiled potatoes, to the traditional beef fillet tartar. Among other things, we recommend the lobster, the pulpo a la gallega and the beef tenderloin with caramelized onion and homemade potatoes/fries.
Restaurant Can Bernat in Portocolom
The third place goes to the "Can Bernat" restaurant in Portocolom, which is well known for its delicious paellas, especially among the locals. The restaurant offers a large terrace and is located right next to the "Cala Marsal" beach in Portocolom. By the way, as an appetizer there is a homemade pâté, alioli and bread.
Restaurant La Focaccia in Felanitx
In fourth place we have a pizzeria. Pizzeria? Yes exactly, Mallorca also has top pizzas, not just pamboli and paella. The Pizzeria "Focaccia" is located in Felanitx right next to the town hall. The owner and chef is Italian and makes the pizzas with fresh and local ingredients.
Restaurant Diferent in Cala d'Or
Our fifth recommendation is the "Restaurant Diferent" in Cala d'Or, where a very modern cuisine is cooked with Asia fusion and extravagant ingredients such as crocodile meat.
For more tips in the southeast of Mallorca, just contact us via our website or simply via our Instagram @lucasfroese.realestate