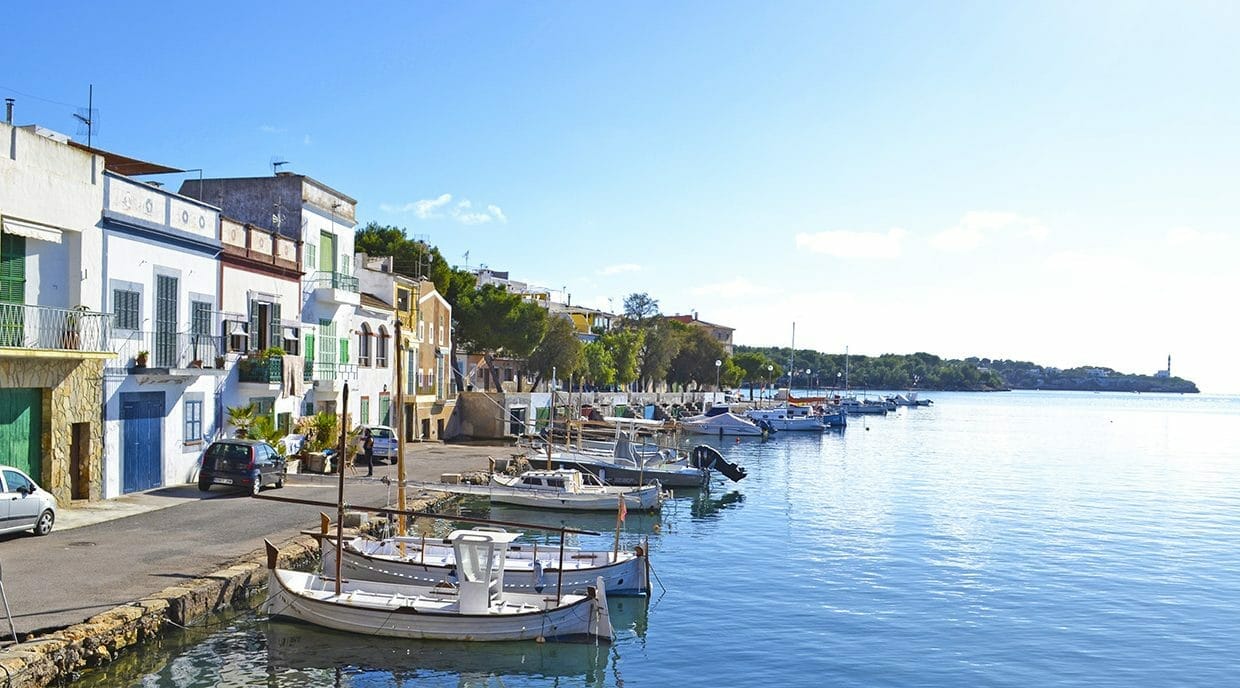 Tips and locations for Felanitx that you need to know!
Tips and locations about Felanitx that you need to know!
The village of Felanitx and the surrounding area
Felanitx
Felanitx is a community remote from Palma in the southeast of the island, and the village of the same name is the center of the community. Despite the noticeable tranquility and Mallorcan authenticity, you can be in Palma or at the airport within 15-20 minutes. This combination makes the village enormously attractive for those who want to get to know Mallorca from its real side (or from one of its real sides).
The municipality of Felanitx consists of the village of Felanitx itself, the beautiful fishing village of Portocolom, and further S'Horta, Cas Concos, Son Mesquida, Son Prohens, Cala Ferrera, Son Valls, Son Negre, Es Carritxo and Cala Serena. Each of these villages or settlements just minutes away from the village.
Have you ever seen the sunsets in this area? If so, you know what I mean.. Simply stunning! Comparable to paradises like the Caribbean, Indonesia, Thailand or Hawai. Mallorca is simply paradise through and through. And one of his secret tips, which is still somewhat hidden, is the south-east. Why? Authentic, beautiful landscapes, not yet overbuilt, real estate still available at good prices, culturally very diverse…
The beaches at Felanitx
El Arenal Beach Portocolom
Beautiful natural beach in Portocolom, in the coveted area of ​​"Sa Punta". This residential area consists mainly of beautiful chalets with gardens, and frontline villas with swimming pools. The beach has a top beach bar or also called "Chiringuito", where you can have a delicious breakfast in the morning (we recommend the "Pambolis" with salmon and avocado), or in the evening have dinner directly on the beach (fried squid or rather fresh fish?) followed by a sundowner. The romantic ambience in the evenings is also ideal for families, as the younger ones are busy building sand castles, having fun in the water and, above all, on the swimming island with a slide and diving board.
El Arenal Petit Beach
 The little brother of the Arenal beach in Portocolom. Just a few meters away from this, and on the way, you will find the famous "Blaue Budde" that so many holidaymakers have fallen in love with. In addition to sand, the small natural beach also offers enough space for large families on the cliffs on both sides.
Cala Marsal Beach
 The largest beach that Portocolom has to offer and with several bars and restaurants on the right. Here you will find many enthusiastic volleyball players, beach soccer and a beach bar to sip a cold beer or a delicious mojito on the shore… After a day at the beach, it is also a good idea to have a "Mariscada" (mixed seafood platter) in the Chillout restaurant ) to eat with a glass of Mallorcan white wine.
Cala Brafi Beach
 Next to the "Baños de na Cleo", this beach is probably the most hidden, and also the biggest insider tip. To get to this beach you have to park a little further away and walk around 5-10 minutes. The small bay has a small ruin on the right side, making the whole place a very pintoresque part of the island. This bay is also popular among locals as a nudist beach.
Cala Sa Nau Beach
 A very balanced beach with crystal clear water, a top beach budde, and not too much tourism. It is also worth having dinner at the Beach Bar, the fresh fish is very tasty with a glass of local white wine.
Cala Mitjana (also "Can Fierro")
The small secluded cove right in a luxury property is well hidden and requires a 10-20 minute walk from the park facilities to the beach. But once you're there, it's just heavenly. Our absolute top favourite! For more information, just write to us via Instagram (@luigifroese & @lucasfroese.realestate).
S'Algar Bay/Beach
S'Algar is a rocky cove in Portocolom behind the old town, at a junction on the way to "Sa Punta". Some years there was sand, some only cliffs, but always with bright blue water. The paradise on earth through the tranquility you experience here. No jukeboxes, no volleyball players, no kids running around…
Cleo Baths/Cliffs
 The last insider tip, a cliff area in Portocolom that only the insiders know. Do you want more information? Just ask us via Instagram!
The restaurants, shops and supermarkets
Restaurants in Felanitx
Xino Xano
Bar Ca Nusola
Pizzeria Focaccia
Chiringuito Cala Sa Nau
Sa Llotja
Minim Restaurant
Chillout Restaurant
Florian
Restaurant HPC
Chiringuito Arenal
La Pizza
Restaurante La niña
Can Bernat
Restaurante el bosque
Restaurant Maxime
Restaurante El Cruce (outside Felanitx, between Felanitx and Vilafranca)
Restaurante Diferent (outside Felanitx, in Cala d'Or)
Shops, shops & Shopping in Felanitx
Fashion shops, bars and art galleries
Mart Gallery

Very well equipped shop, which consists of a shop for local fashion, accessories, decoration, etc. and an art gallery. Some days there is also a small summer concert in the "Patio" with a delicious "Vino Tinto" or Vermouth.

Pedra de Lluna

A diverse range of clothes! Young and modern style. There are also many accessories such as necklaces, bracelets, rings..

Elite Urban

Fashion store with many brands of clothing such as Hilfiger, Pepe Jeans or Converse.

Pure Homme

Some unknown brands from smaller designers, as well as well-known fashion brands.

Britta Hurther Art Gallery Portocolom
Barbers and hair salons
One's hair salon

A very dynamic and friendly team that provides top service for both women and men.

Barber La Isla

Very good at hand for typical barber haircuts (undercuts and co) and for shaving and trimming the beard!
Supermarkets
Lidl Felanitx

Interesting for standard purchases where you want to pay attention to the wallet with an acceptable quality.

Hipermercado Felanitx

Top address to buy meat from the Felanitx slaughterhouse "Es Ramaders".

Eroski Felanitx

Interesting for certain branded products that are not available in other supermarkets.

Ca na Conxa

This small supermarket at the entrance to Felanitx from the direction of Vilafranca/Petra offers many local products, pastries, fruit, vegetables and very tasty bocadillos with all possible combinations. It makes your mouth water!