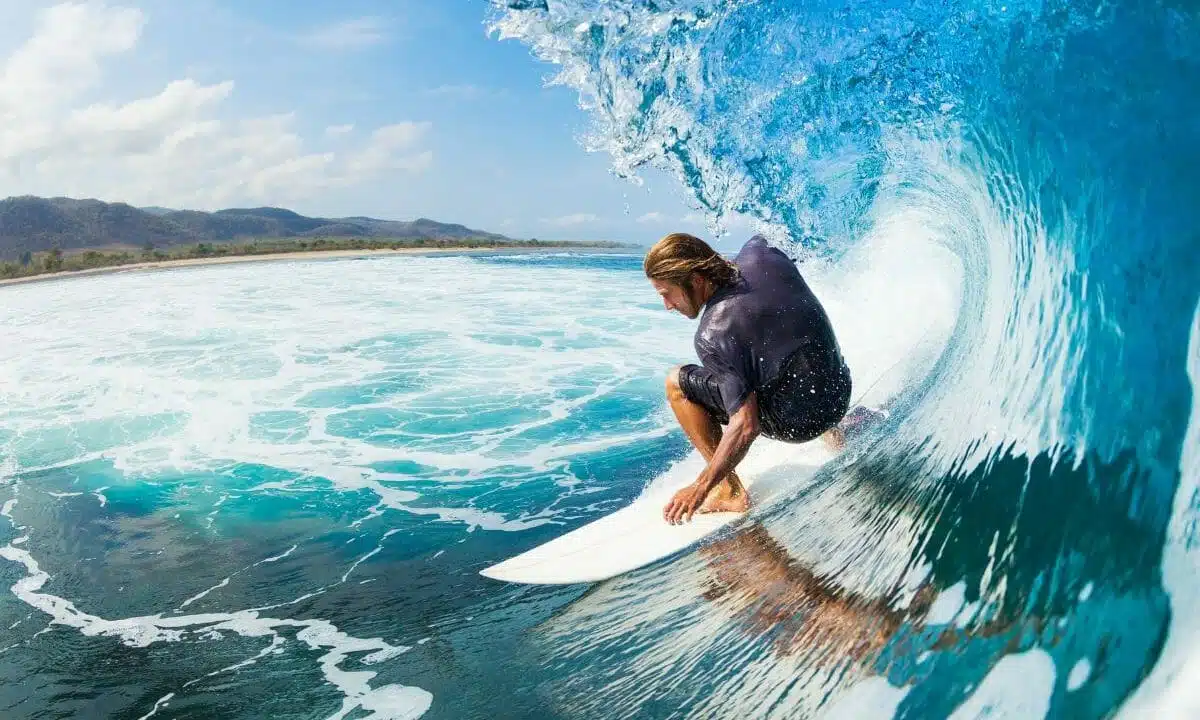 Surf in Mallorca – The best hotspots
Surfing in Mallorca
Even if you do not think directly of surfing when you talk about Mallorca, the sunny island has one or the other hotspot for surfers, where the surfer lifestyle is noticeable in the ambience.
There are many surf spots all over Mallorca, and combined with a wind & weather app you can easily check day by day when you want to go surfing at the coast. Especially in winter, the wind for surfing is strong, and the number of suitable days for surfing is very high. Besides, winter surfing in Mallorca is very pleasant, since the sea temperature usually does not go below 13° degrees. The waves in Mallorca are generally pretty mild, perfect for beginners or people who haven't surfed in a while. But also the pros get their money's worth (look at the last hotspot which counts as an insider tip for experienced surfers).
Mallorca has some surf hotspots…
Hotspots for surfing in Mallorca
Colonia de Sant Pere
Especially interesting for beginners, with mild and shallow waves, deep water and stress-free environment without rocks.
Cala Mesquida
The bay of Cala Mesquida (also Cala Torta and Cala Mitjana, which are in close proximity) are among the favorites among the surf spots on Mallorca.
Es Barcares beach (Pollenca)
Perfect for windsurfing lovers, this beach is located on the northeast coast and usually offers a nice breeze for relaxed windsurfing!
More surf spots in Mallorca? Take a look here:
The-Mallorca-Blog.com

Son Serra de Marina
Probably the best known and best hotspot for surfers on Mallorca. Son Serra de Marina is a long natural beach in the northeast of the island, with a relaxed ambience and also some delicious restaurants to recharge your batteries in between with a snack or a warm coffee (especially recommended is the "El Sol", right on the corner at the beach). On this beach you will find many other surfers and feel the ideal ambience.
Insider tip: the so-called "Bunker", right next to Son Serra de Marina beach, is the top insider tip among long-time surfers on the island. Shallow water and coral reef, strong wind and big waves. A true paradise for advanced surfers on the island, or vacationers with the necessary know-how…