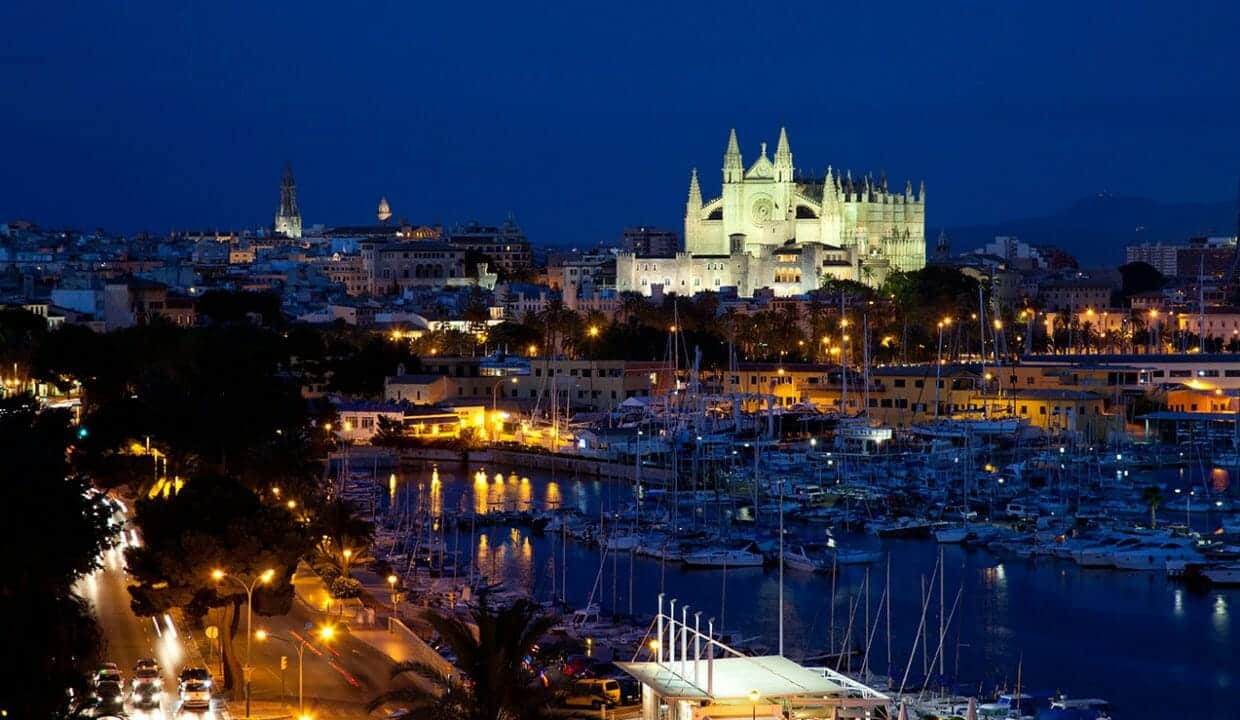 Son Vida: The Beverly Hills of Mallorca
Son Vida in Mallorca: A paradise of luxury and relaxation
Son Vida, an exclusive residential area on the beautiful island of Mallorca, is known for its luxury and prime location. Located near Palma, the capital of the island, Son Vida offers its residents a unique combination of breathtaking natural scenery, first-class architecture and a variety of leisure activities.
Son Vida: Where Mediterranean climate meets first-class quality of life
Real estate in Son Vida: a home with comfort
Attractions in Son Vida
Conclusion about Son Vida
Son Vida: Where Mediterranean climate meets first-class quality of life
Son Vida is home to affluent residents from all over the world who appreciate the Mediterranean climate, breathtaking views and first-class quality of life. This exclusive community is home to magnificent villas, luxurious apartments and impressive estates that meet the highest standards. The residents of Son Vida are a cosmopolitan mix of businessmen, celebrities and wealthy families looking for tranquility, privacy and luxury.
Real estate in Son Vida: a home with comfort
In Son Vida you will find an impressive selection of properties. From stunning villas to exclusive apartments, this residential area offers a variety of options to make your dream of luxury living a reality. The properties in Son Vida are characterized by outstanding architecture, high quality equipment and spacious plots. The villas impress with elegant designs, private infinity pools, sprawling gardens and breathtaking views of the sea or surrounding countryside.
The apartments offer modern comfort, first-class facilities and often a view of the golf course or the sea. Whether you are looking for a spacious family home, a luxurious vacation villa or an exclusive condominium, you are guaranteed to find what you are looking for in Son Vida. Properties in this desirable neighborhood are not only a prime investment, but also offer a stylish and comfortable home that meets your standards for luxury and quality of life.
Attractions in Son Vida
Aside from the stunning real estate, Son Vida also offers a variety of attractions and recreational opportunities. Golf lovers can improve their handicap on the exquisite golf courses of Son Vida. Arabella Golf Son Vida is one of the oldest and most prestigious golf courses in Mallorca and offers beautiful views of the surrounding countryside.
If you crave relaxation, visit one of the luxurious spas in the area and indulge in soothing massages and pampering treatments. Son Vida also offers first-class opportunities for hiking and biking. Explore the picturesque surroundings and discover hidden paths and nature trails that will lead you to breathtaking viewpoints. Take time to enjoy the Mediterranean flora and fauna and recharge your batteries in the midst of nature.
For lovers of water sports, the coast of Son Vida offers a variety of activities. Take a boat tour along the coast, go sailing or participate in exciting water sports like jet skiing or kite surfing. The waters around Mallorca are known for their clarity and offer ideal conditions for diving and snorkeling adventures. Dive into the fascinating underwater world and discover the colorful coral reefs and the diverse marine fauna.
Conclusion about Son Vida
Son Vida is undoubtedly a unique place in Mallorca that attracts with its luxury real estate, breathtaking scenery and first-class amenities. The residential area attracts wealthy residents who want to enjoy the Mediterranean life in an exclusive and quiet environment. Whether you are looking to buy or rent a property, you are sure to find the perfect home in Son Vida. The combination of privacy, luxury and prime location makes Son Vida one of the most desirable places to live in Mallorca….